Passons-y un moment!

Let's tarry here for a while!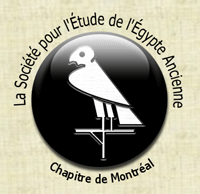 Mise à jour 6/8/2015
Write to us - Écrivez-nous

Join the Mailing list - Joingnez la liste de diffusion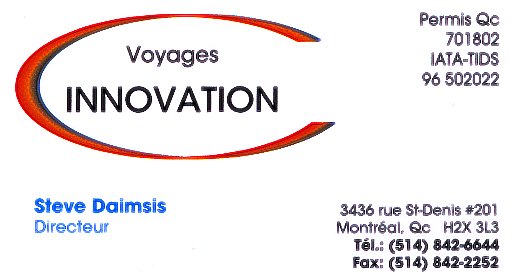 VOYAGES INNOVATION

Steve Daimsis, Director

3436 rue St-Denis, #201,

Montréal Qc, H2X 3L3

Tél. 514-842-6644    Fax: 514-842-2252

Permis Qc 701802
Elizabeth King Daimsis

Scholarships

Egypt, from Prehistory to the Christian Era - 2015-2016

Contact information for inquiries and to send your application :

"Elizabeth King Daimsis" Scholarship

Montreal Chapter

Society for the Studies of Egyptian Antiquities

P.O. Box 49022, Versailles station, Montreal, QC, H1N 3T6

Phone: 514-353-4674 

Please contact our chapter to receive English information regarding this scholarship at the following: Deadline September 25th 2015.